ULTIMATE CONTROLLER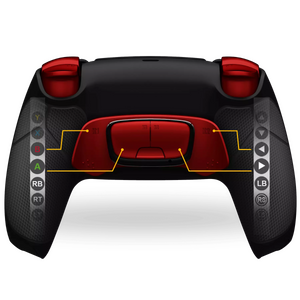 Four Remap Buttons
Comfort and ergonomic buttons layout for optimal control.
Interchangeable Thumbsticks
8 in 1 interchangeable thumbstick,2 kinds of heights, and 3 different ergonomic thumb grip designs.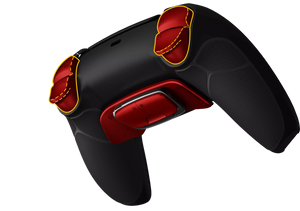 Hair Trigger Clicky
Hair triggers decrease the triggers activate distance to just 2 mm, fast shoot to save valuable time in competitive games.
Premium Rubberized Grip
Makes your grip more comfortable and relive fatigue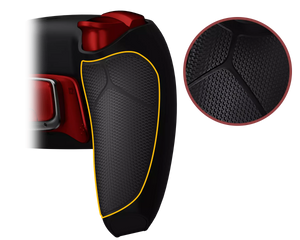 Connectivity
Wireless
Wired (Type-C)
Features
Dimensions: 6.3 x 4.17 x 2.6"
Ports: USB-C, 3.5mm Stereo Headset Jack
Thumbstick Layout: Symmetrical
Ultimate

Starting at $189.99

Interchangeable Thumbsticks

Ultimate with FlashShot & Rubberized Grips

Starting at $199.99

Interchangeable Thumbsticks
Press & Reviews
It's definitely a premium accessory but well worth the money for those advanced and adept gamers.
It Can Put You At The Top Of The Leaderboard
HexGaming has the best custom PS5 controller currently available. This is the custom PS5 pad that you've been searching for to aid you in dominating this generation.
HexGaming truly outsmarted a lot of its competition by using the first-party controller as a starting point and worked from there instead of creating something that was bound to be inferior from scratch.
HexGaming controller is effectively a DualSense in every way, shape, and form.