🎨 Dive into a Whimsical World with KOTA YAMAJI
KOTA YAMAJI
Kota Yamaji is a Japanese digital artist based in Tokyo.
He graduated from Tama Art University where he received a bachelor of graphic design.
Fascinated by computer graphics and video editing, Kota creates his own pop and surreal world.
His concept is all about playing with different objects and characters, using strong colors and repeating patterns,
that create linear structures and ergonomic spaces.
These characteristics of his works are strongly affected by Japanese culture and neon lights.
Discover More About Kota Yamaji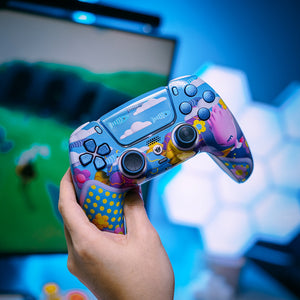 "Playing video games is like dreaming and diving into other worlds. I want people who will use this controller have good dreams. "
Step into the GOOD DREAMS,
a realm of boundless imagination with our bespoke premium eSports controller. Embrace a fusion of vibrant colors and mesmerizing patterns, giving life to fantastical creatures and slumbering characters, all at your fingertips.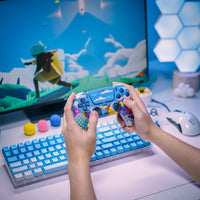 Awaken the Extraordinary,
where each press weaves your journey through the tapestry of gaming enchantment. Elevate your gameplay beyond the ordinary and let your dreams shape every exhilarating moment.
Chameleon Blue 4 Remap Buttons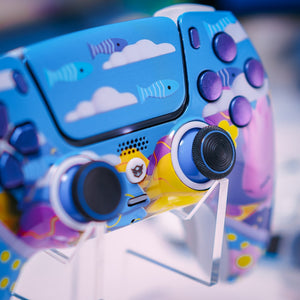 Integrated Structure
1.5mm Short-Trip Hair Clicky Trigger
🌌 Unveils a new odyssey with Kota Yamaji & HexGaming Custom eSport Controller. Cast the spell of GOOD DREAMS and let your gaming experience transcend reality. ✨