Gameplay Upgrade
PHANTOM Controller is built based on the original official controller. Particularly designed for tactical eSports games.
Perfect Controller Layout
Adopt the ergonomic design, integrated structure and soft rubber
grips to enhance grip comfort&decrease fatigue in long-time gaming&boost gaming performance.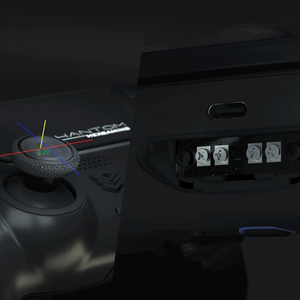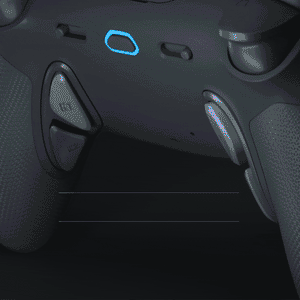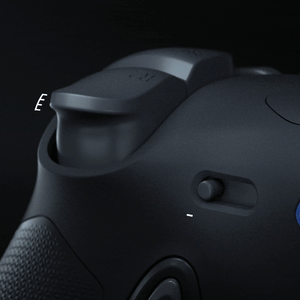 PHANTOM CONTROLLER
Well-designed controller layout for an outstanding gaming experience.
The ergonomic design improves the excellent hands-on feeling; The integrated structure provides multiple solutions and precise&quick button responses; Soft rubber grips decrease fatigue in long-time gaming and let you enjoy every gaming moment.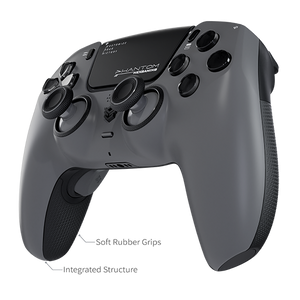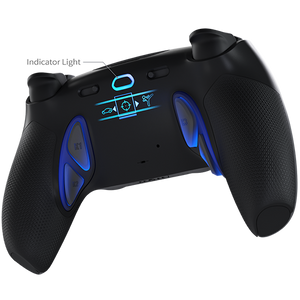 Upgraded Remappable buttons to customize gaming solutions.
Assign the needed buttons to the remappable buttons to provide you with the ideal solution and precise clicks with a maximal assignment of 15 buttons.
Built-in Trigger stops mechanism to highlight your gaming moments.
The trigger mechanism covering the adaptive trigger and micro switch hair clicky trigger provides long or short-trip switchable trigger options to give you the full play.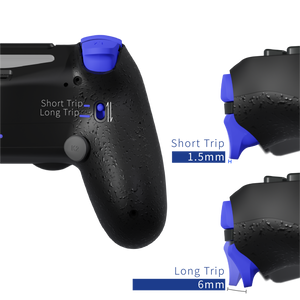 Custom joysticks with adjustment modules for the best joysticks accuracy.
The embedded adjustment modules inside the controller enable the joysticks to remain centered without drifting and a deviated joystick within 0.12 can be adjusted.
8 in 1 Interchangeable textured thumbsticks options to find your advantage.
Master your thumbsticks with multiple options of 2 different heights & 3 different ergonomic thumb grip designs in domed, concave, and concave widened.